Bell turns to the channel: utility looking for 50 VARs to resell its network design, Internet, wireless and hosting services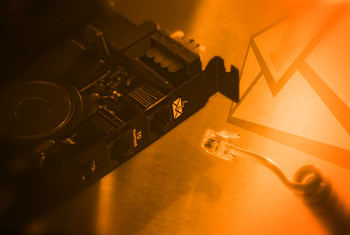 An Ontario solution provider has signed a new partner to open up telephony markets: Ma Bell.

Conpute, an Oshawa, Ont.-based company, is one of the first VARs to join Bell Canada's Certified Partner program.

The telecommunications giant is turning to the channel to push into small and medium-sized businesses with network design, high-speed Internet, wireless and Web hosting services as well as finance and support.

At the same time Bell wants to help partners sell their services.

"It's about them utilizing us and us utilizing them, and then having a number of products that we can bring to market," says Conpute president Don Conaby.

Recommend VARs

"Some of the products will be part of a solution that you deliver to a client. You're doing a VPN for a client who says he doesn't have enough bandwidth. So you say, 'We'll provide you with a DSL to go along with that, and we'll sign you up because we're a Bell partner.'"

On the other hand Bell might recommend VAR partners for associated integration, storage or server consolidation work, he said.

The move is a challenge to many Internet service providers and some VARs offering Internet and hosting services.

At least one ISP doesn't think so. "We gain customers when we deliver an outstanding product," said Tristan Goguen, president of Toronto's Internet Light and Power.

However, he did add that unlike Bell, which last year acquired Nexxlink Technologies and Infostream, his company partners with system integrators and doesn't buy them.

Leveraging a recent partnership with Microsoft, among the products Bell is offering through the channel is a hosted Exchange e-mail service.

Bell is looking for about 50 partners in Ontario and Quebec for the three-tier program.

Platinum partners, expected to sell roughly $50,000 a year in Bell services, will get access to market development funds and what the company calls A-level compensation on sales. Gold partners, expected to sell roughly $25,000, will get B-level compensation and Bronze partners, expected to sell $10,000, get C-level compensation.

Bell officials don't think these are onerous levels: $10,000 is equal to 15 DSL connections, they said.

Platinum and gold partners will also be able to take advantage of a lead-generation program which is still being developed. To simplify qualifying, Bell is seeking partners with Microsoft and Cisco certifications.

Each VAR will have a channel manager to help them access Bell resources, including help on quotes.

"We're doing this pretty much because we need to," said James Sura, Bell's vice-president of dedicated SMB sales for Ontario. The utility's revenues are dropping due to competition and the merging of IT and telecommunications.

The plan is to offer packaged bundles for smaller customers and integrated solutions for more complex needs.

"We're moving into more of a solutions-sell environment, but we need to do it more quickly than converting our own people," he said. "The way to do that is through partnerships."

"To grow our market we have to look at non-traditional partners," said Conaby.