Students help small firms create web sites: Arizona: East Valley Institute of Technology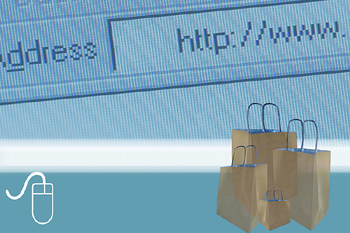 Gently guiding many small businesses in Mesa, Ariz., to advance technologically was the goal of Connecting Mesa, a collaborative effort among the area's economic development officials and the East Valley Institute of Technology (EVIT).

The initiative began in the spring of 2002 after Tammy Albright of the Mesa Economic Development Department contacted EVIT to see whether students might be able to help area businesses set up web sites. Eric Perez, EVIT's web design instructor, was delighted with the opportunity, which could provide his students with real-world experience and get EVIT more involved with the community. He didn't know that the opportunity would ultimately lead to the school district receiving the 2005 Civic Star Award for Arizona.

The Economic Development Department, which works closely with the Mesa Chamber of Commerce, sent an inquiry to all Chamber members to find out if they would like help in developing a web site. Businesses were selected based on their responses, and their representatives and the web design students began working together in the fall of 2002.

The business people came to the school campus, where students interviewed them about their business mission and what they hoped their web sites would help them achieve. They also discussed web site details, including color and design likes and dislikes.

Students designed five-page web sites for each business, including color, links to other sites and 3-D animation. Creation of each web site was valued at $2,000. Students designed 39 web sites the first year and 36 during the 2003-2004 school year, contributing significant value to area businesses. Manny Solgado, the owner of a local business, Banet Web Hosting and Networking, helped put the web sites on line at a reduced cost.

The program helped the students gain valuable real-world experience and develop their portfolios while completing their web site design course. They gained experience meeting deadlines and customers' needs and desires. They also learned to accept constructive criticism and to stretch their creative capabilities.

In a letter to school Superintendent Sally Downey, Mesa Mayor Keno Hawker, said, "Not only is EVIT producing a great product, but you are also giving the community an experienced and educated work force." He noted that several students had already received internships or permanent employment using the skills they obtained at least partly through the initiative.

For more information about the program, contact Superintendent Sally Downey at East Valley Institute of Technology, 1601 W. Main St., Mesa, Ariz. 85201, or call (480) 461-4000. Downey's e-mail address is sdowney@evit.com.