Internet/network services: Web-site hosting for the masses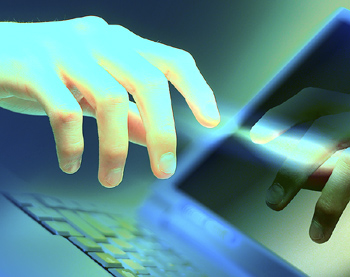 Living in hurricane country could prove to be a nightmare for someone running a company that hosts millions of pages of sensitive material on the Internet--all of which clients demand access to day and night.
[ILLUSTRATION OMITTED]
So when four hurricanes hit South Florida last fall Karen Unger says she did not worry. Host.net hosted her Web site, and her data stored at the company's data centers.
"During the four hurricanes, our clients never lost any services because Host.net had generators and redundancies. It was seamless for them," says Unger, the CEO of Fort Lauderdale-based American Document Management.
Host.net's company's success has been based on the fact that it offers all-in-one "turnkey" Internet-based voice and data services for its customers, says Jeff Davis, the company president and chairman, who founded Host.net with Randy Epstein.
"Through one company, through one central support, one bill, you get Internet access, a route, security and voice over IP," Davis says. "It brings the cost of business down tremendously."
Host.net was founded in the mid-1990s purely as a Web site hosting company. The pair worked as a consulting firm, on a project-by-project basis. They slowly worked their way into offering T1 and dial-up Internet access, and bulletin boards. In 2001, they formed BroadbandOne Inc., doing business as Host.net, the name they were known for. By 2003, the company had four full- and part-time employees.
"Interestingly, when the tech boom was starting to go down is when we started to kick things up," Davis says. As other Internet and network services firms went going under, the still-solvent Host.net picked up their customers.
"We had slow, controlled growth between 2001 and 2003," Davis says. "It was half knowing what we were doing and half pure luck."
In 2003, Host.net struck a deal with Progress Telecom, formerly known as Epik, to build a bigger fiber network to get major connecting points on the Internet in Miami and Atlanta. Progress Telecom provided the additional bandwidth the company needed.
Today, Host.net's 12 full- and part-time employees, who are also owners in the company, are on call 24 hours a day, 7 days a week. Davis says revenue has been doubling or tripling each year, and he recently bought out the second floor of the firm's two-story building, to expand to a total of 15,000 square feet.