Verio announces Web hosting for IPv6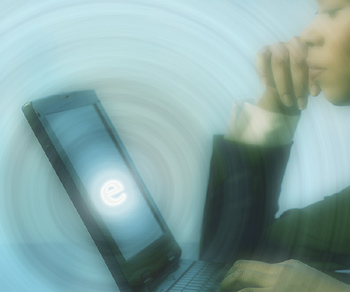 Verio, a division of NTT Communications, is offering a Web hosting platform and managed Web hosting services that support IPv6, the next generation of the Internets main communications protocol.
Verio is among the first top-tier ISPs to offer a Web-enabled production application that supports IPv6, experts say
"This is very significant because it will provide a production Webenabled application to users from a [service provider], from a production IPv6 network, as opposed to a network pilot... or academic network," says Jim Bound, CTO of the IPv6 Forum and Chair of the North American IPv6 Task Force.
Developed by the IETF, IPv6 is expected to ease administration, tighten security and provide an enhanced addressing scheme when compared with IPv4, the Internet's current protocol. IPv6, which uses a 128-bit addressing scheme, supports an almost limitless number of uniquely identified systems on the Internet, while IPv4 supports only a few billion systems because it uses a 32-bit addressing scheme.
Although IPv6 was finalized a decade ago, the technology is just beginning to attract the attention of enterprise customers in the U.S. The U.S. Defense Department is one of the first and largest organizations to commit to IPv6 migration. Other early adopters include Defense contractors and hightech equipment vendors such as Cray and Juniper.
Bounds says Verio's announcement:"ratifies that IPv6 is ready for production use, even though we still have additional technology and tools to implement for IPv6. We do not have to have all the functions we need for IPv6 to begin production deployment."
Verio's lPv6-enabled Virtual Private Server and Managed Private Server offerings let users set up Web sites with IPv6 addresses. Verio offers IPv6 access services including native, tunneling and dual-stack gateway services between IPv4 and IPv6 traffic.
"This is our first major application that we've migrated to IPv6," says Cody Christman, director of product engineering for Verio."It's a very significant application for us to port to IPv6."
Verio will charge $140 per month for the base level Web hosting service, which will be supported by a NTT data center in Tokyo. Verio says it will support the application from a U.S.-based data center in 2006.
In the meantime, latency will not be an issue for U.S. customers, Christman says. "Performance is pretty quick," he adds.
Verio has been offering IPv6-enabled Web hosting services since March. Initial customers are all companies based in Asia, where IPv6 is more popular than it is in the U.S.
The company points out that it runs the new IPv6-enabled Web hosting service over its main backbone network.
"Verio doesn't view IPv6 as a separate network or an R&D network," Christman says. "Our network is IPv6. Our backbone is IPv6. This is not a parallel offering."
The carrier was the first ISP to offer IPv6 access services in the U.S. Its customers include Juniper and UltraDNS.
Verio plans to offer additional IPv6 services this year including an application called M-2-MX that automatically encrypts IPv6 traffic and a managed router service that takes advantage of the built-in security available with IPv6. Verio also plans to offer off-net tunneling for customers to get to Verio's IPv6 backbone from other ISP networks.Verio currently offers this capability but needs to turn it into a commercial product.