Post it for free - free Web hosting and Web page services - Internet/Web/Online Service Information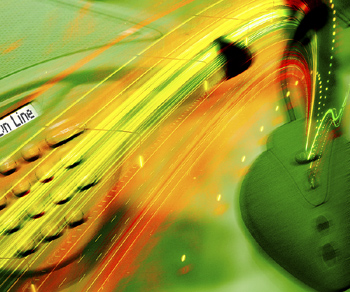 My office recently expanded globally. With a financial investment of zero dollars and 30 minutes of my time, I launched my first Web page. Now you can join me in cyberspace quickly and easily without denting your budget.
Several sites on the Web will host your site for free. Each has its pros and cons (see "Where to Get a Free Web Page"). If your Internet service provider (ISP) supplies Web pages with your account, you may ask, Why go elsewhere? The reason is that even though many ISPs claim to offer free hosting, they charge you a page setup fee (usually $50), an in creased monthly toll to access your site, and additional rent for high traffic. And, even though ISPs may supply raw disk space, you're on your own when it comes to creating a page. Learning even basic HTML takes time away from your business.
On the other hand, free Web page services offer self-publishing tools that let you quickly establish your home on the Web. In terms of ease-of-use, features, flexibility, and reliability, three free Web page hosting sites best fit my needs--and will probably do best by you. GeoCities, Towne Square 2000, and Tripod differ slightly in features, but all provide an excellent core of user-friendly services that are especially advantageous for Web page newbies.
Besides providing templates for easy page creation and an online presence, these sites offer six additional key benefits. I get up to 2MB of storage space to promote my business, step-by-step online help to guide me, and reliable online connectivity. Each site also allows me to create on-page feedback forms to solicit customer queries. Best of all, these locations give me a no-risk opportunity to learn about designing Web pages, as well as a supportive community environment that includes other entrepreneurs and lures prospective clients.
To set up a page, each site required that I go through roughly the same process. After providing my basic demographic information, I instantly began building a site. The guided page-building routine goes like this: Name the file, choose a layout, create a title, pick a color scheme, then add text, images, links, contact information, and special features. I continuously previewed my page and made revisions until I was satisfied.
Free Web sites do have some drawbacks. First off, they're free because they are generally advertiser-sponsored. You might not be comfortable with someone else's ad on your site. However, since these locations need to increase site hits to attract advertisers, they're intent on fostering spirited online communities. The upside: While helping your free host's bottom line, these communities draw more business to you.
More problematic for small businesses, these locations lack a domain hosting option. You won't be able to build a business identity with a location named www.yourbiz.com; instead, repeat site visitors will be forced to remember a series of slashes and tildes. Also, if the host goes out of business, you'll have to find a new location.
Finally, these sites work better for service businesses that need a way to provide information to prospective clients than for product companies that want to move merchandise. Limited commerce capabilities will require customers to phone or e-mail you with purchase requests.
Still, entrepreneurs are flocking to free hosting sites. In setting up my site, I spoke with several business owners at the leading locations. Here are some reasons they've chosen their berths.
Gung Ho for GeoCities
Although GeoCities's free page guidelines prohibit commercial pages, I could promote my business subtly and post my e-mail address. What I couldn't do is quote fees or directly solicit clients.
Despite these limitations, GeoCities is attracting business owners to its Eureka section. "I look at the Eureka neighborhood as more of a support line than free advertising," says Jim Evans of ALECATS (www.geocities. com/Eureka/2503/), a computer consulting company. Although handholding helps, GeoCities could also get my word out. It's the Web's fifth-most visited site, according to PC Meter, which tracks online visitation patterns for advertisers.
However, I couldn't find a way to link to pages outside GeoCities. What's more, potential customers would also have to return to my home page to contact me since GeoCities requires that I include a different e-mail address on each page. So I moved on to another freebie.
Tinkering With Towne Square 2000
For its registered product owners and guests like me, 3Com/U.S. Robotics sponsors Towne Square 2000 (TS2K), an interactive online community. Unlike GeoCities, TS2K invites members to advertise their businesses. "I've had a surprisingly strong response," says photographer Richard Peterson (homepage.usr.com/n/nocliches/). "I'm using it as an online portfolio, which has been a great benefit."
In fact, Carlotta's Celebration Creations (homepage.usr.com/m/mama), a mail-order business selling dried botanicals and potpourris, "averages one order every two to three weeks," says owner Carlotta Pengelly. That's promising, given that TS2K's lack of a commerce engine requires her customers to mail or call her for orders. However, the three-page limit for non-USR customers meant that I couldn't grow my site without buying a 3Com/USR product.
The Tripod Choice
Tripod can't match GeoCities for visitors (19th in PC Meter's rankings), but the free hosting service gives entrepreneurs an easy-to-set-up virtual storefront. According to entrepreneur-educator Cris J. Baker-Robins, 98 percent of her work comes from her pages, including The Faustine Winchester Writing Academy (members.tripod. com/~TheWriter/ academy.html).
Hosting at Tripod also lets me upload my own graphics or link to images from other sites. In addition, the location's free classifieds promised to promote my work to Tripod visitors. These basic services, along with the ability to buy more disk space and a permanent e-mail account for $3 per month, attracted me. So after some thought, I decided to set up a page at Tripod. But because the process was so easy--and free--I'll soon be launching pages at Towne Square 2000 and GeoCities as well. See you on the Web!