Sun Microsystems Announces the Sun Cobalt RaQ XTR Server Appliance for Web and Application Hosting - Brief Article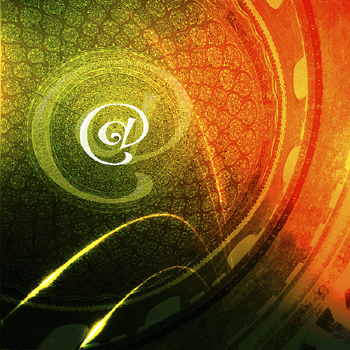 Sun Microsystems Inc. unveiled the Sun Cobalt RaQ XTR server appliance. This new product is designed to meet the needs of service providers and their customers who require high performance for their mission-critical Web sites and applications, but still demand the superior ease of use, flexibility, and reliability for which Cobalt server appliances are known.
The RaQ XTR server appliance integrates the hardware, software, database, and development tools needed to develop and deploy Web applications. Created for service providers, the RaQ XTR appliances offers increased reliability with RAID 0, 1, 5 and increased expandability with four removable hard drives and up to 2 Gigabits of memory support. This new server appliance offers high-performance, rich software features, and easy-to-use administration to deliver and host resource-intensive applications and layered services.
The Sun Cobalt RaQ XTR server appliance is built with performance improvements that address the growing number of service provider customers and new market requirements.
The RaQ XTR server can be deployed as a dedicated or virtual hosting platform:
- 733 or 933 MHz CPU
- The RaQ XTR appliance includes up to 4 removable hard disk drives and supports RAID 0, 1 or 5 software technology to help ensure site and data availability in the event of disk failure, and to provide faster data access, with increased storage capacity.
- The RaQ XTR server is also pre-configured with 128-bit SSL support and SSH for secure telnet connections and comes with up to 2 GB of SDRAM
The RaQ XTR server is built with an improved and easier to use Web-based administrative interface. The Sun Cobalt Server Desktop, a graphical user interface, enhances the customer's experience by dramatically reducing the screen display time. This interface also features the "Super Admin" which allows service providers to keep control of their dedicated systems, even if the admin password is changed by the customer.
The Sun Cobalt RaQ XTR server appliances also features automatic domain name server (DSN) configuration. By simply clicking a button, the DNS configuration is automatically updated when creating a new virtual site.
Through the inclusion of technologies such as Chili! Soft ASP, Java, PHP, and a powerful database platform from InterBase, RaQ XTR customers and developers are able to build on leading-edge development technologies while leveraging their existing tools and skill sets. Fully integrated development tools are included on the RaQ XTR server appliance to help enable it to serve as an ideal appliance platform for the rapid development and deployment of Internet and network-based applications.
The Sun Cobalt RaQ XTR server appliance will be available through Sun and its existing worldwide sales channels. The US list price is $4,799 depending on configuration options. The Sun Cobalt solutions are delivered through a global network of distributors, value-added resellers, and Internet service.